June 9, 2019
Weekly Round-up 10th May 2019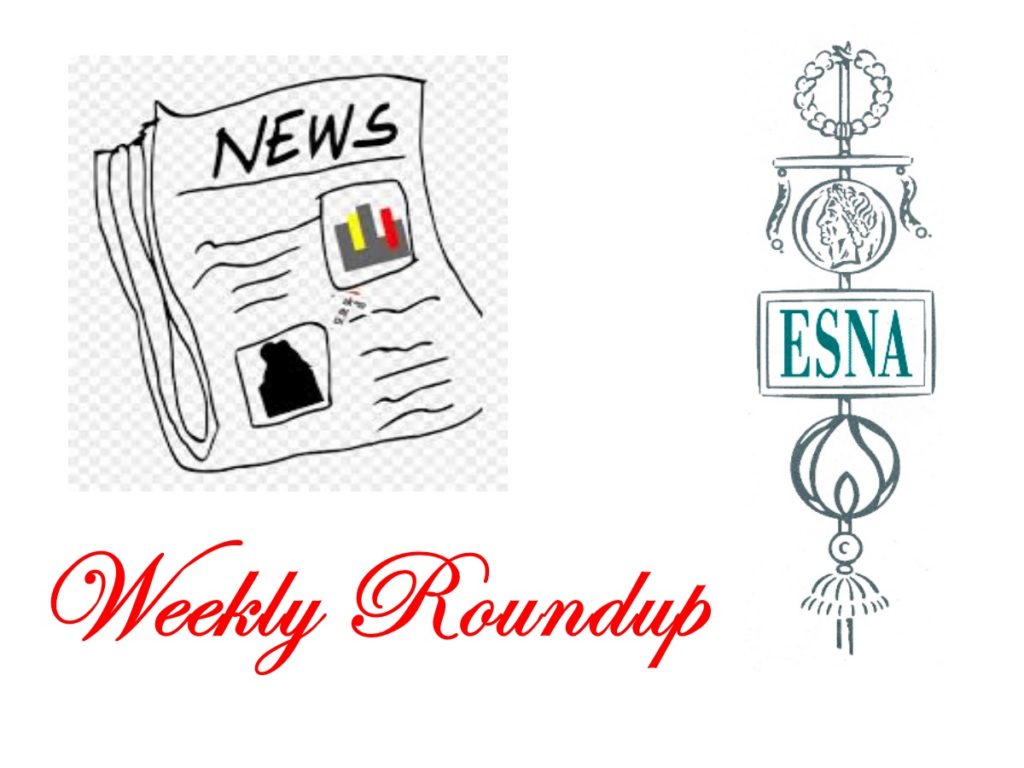 The New Website – GDPR
Dear All
ESNA needs to comply with the requirements of GDPR. We are about to launch a new website and we need permission to continue to store personal details. Details we currently have are name, job title/speciality and role description/contact details/main base and date joined. We will hold membership details in a secure GDPR compliant database on our new website. We will email members individually asking them to check their information and agree to ESNA holding it.
**We will keep this information safe and only use it for the purpose for which it is intended**
One service that we would like to add is the ability for members to search for other members on the database and contact them if required. This will be made clear to everyone in the email we send out.
Caryn
Caryn Jory
Epilepsy Specialist Nurse
Queen's Nurse

Cornwall Partnership NHS Foundation Trust
Adult Learning Disability Service
West Wing
Carew House
Beacon Technology Park
Dunmere Road
Bodmin
PL31 2QE
*******************
Epilepsy and Learning Disability or Autism Event
UnsubscribeView in browser Keeping instep This is your opportunity to help and influence Epilepsy Action's work to improve the care provided to people with epilepsy, a learning disability or autism. People with epilepsy and a learning disability and/or autism have a poorer experience of care and achieve poorer outcomes than the general population. Care is fragmented and inconsistent and information sharing between professionals and carers needs to be improved. High quality information about epilepsy, and the care preferences that support people to live well, are needed. These must be accessible and produced with involvement of people with a learning disability and epilepsy. We want to bring stakeholders together to plan how we can improve services. Have you got a learning disability and/or autism and a diagnosis of epilepsy? Does your organisation support people with a learning disability and epilepsy? Are you an ESN with an interest in working with patients with a learning disability? Are you a carer or a family member of a person with a learning disability and epilepsy? We would really like your input to address the issues highlighted above and improve the lives of people with a learning disability or autism. Date: Wednesday 12 June 2019 10.30am-4.30pm*Venue: Carrs Lane Conference CentreBirmingham B4 7SX To get more information or apply for a bursary contact Mary Spencer on 0113 210 8795 or

[email protected]

Best WishesMary Spencer0113 210 8795 *We have bursaries available for people with a learning disability or autism (with carers) to cover travel and overnight stay if needed.

[email protected]

"Epilepsy Action exists to improve the lives of everyone affected by epilepsy" Unsubscribe from all emails from Epilepsy Action and its trading company | Forward to a friend Epilepsy Action is a working name of British Epilepsy Association.British Epilepsy Association is a Registered Charity in England (No. 234343) and a Company Limited by Guarantee (Registered in England No. 797997). Registered Office: New Anstey House, Gate Way Drive, Yeadon, Leeds LS19 7XY, United Kingdom Main office: +44 (0)113 210 8800

[email protected]

Helpline UK freephone 0808 800 5050

[email protected]

epilepsy action website | donate | become a member | privacy-policy
*******************
INFORMATION NETWORK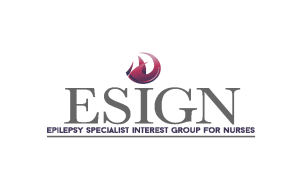 Seizures Cut in Half After CBD Use in Dravet Syndrome
Deborah Brauser
May 02, 2019
PHILADELPHIA — Two doses of a purified formulation of cannabidiol (CBD; Epidiolex, GW Pharmaceuticals) as add-on therapy are effective in reducing seizures in children with a rare form of epilepsy, new research suggests.
A randomized study of almost 200 children with Dravet syndrome showed a 56% reduction from baseline in total seizures for participants who received CBD 10 mg/kg/day and a 47% reduction for those who received CBD 20 mg/kg/day vs a 30% reduction for the participants who received placebo.
In addition, seizures with convulsions were decreased in the three groups by 49% and 46% vs 27%, respectively.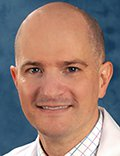 Dr Ian Miller
These findings, as well as those from previous research, show that the 10 mg/kg/day dose of CBD for Dravet syndrome "definitely makes clinical sense. And there's reason to hope clinically that there will be an improvement in seizures at that dose," lead author Ian Miller, MD, medical director for the Comprehensive Epilepsy Program at Nicklaus Children's Hospital, Miami, Florida, told Medscape Medical News.
Although adverse events (AEs) were common, the rates of non-serious AEs were similar among the low-dose, high-dose, and placebo groups at 88%, 90%, and 89%, respectively. The most common AEs included decreased appetite, diarrhea, and sleepiness. Serious AEs occurred in 20%, 25%, and 15% of the groups, respectively; and AE-related withdrawals from the study only occurred in the high-dose group (7%).
"Based on these results, dose increases above 10 mg/kg per day should be carefully considered based on the effectiveness and safety for each individual," Miller noted in a press release.
The findings were released ahead of their presentation at an Emerging Science (ES) session at the upcoming American Academy of Neurology (AAN) 2019 Annual Meeting.
First Drug Approved for Dravet
Dravet syndrome "is an infantile onset developmental and epileptic encephalopathy associated with drug-resistant seizures," the investigators note.
Last June, the US Food and Drug Administration (FDA) approved Epidiolex for the treatment of seizures related to Dravet syndrome and Lennox-Gastaut syndrome, another rare form of epilepsy, in children older than 2 years of age.
"This is the first FDA-approved drug that contains a purified drug substance derived from marijuana," the agency announced at the time. "It is also the first FDA approval of a drug for the treatment of patients with Dravet syndrome."
For these forms of epilepsies, "we really need" effective therapies, Miller said. "Even with all of the treatments that we have available, over 90% [of patients] still have seizures that occur despite treatment. There's also a tremendous amount of morbidity that goes along with this disease."
He noted that a previous study assessed CBD at 20 mg/kg/day for Dravet syndrome. In the current study, the investigators sought to assess the safety and effectiveness of two doses of the drug as add-on anticonvulsant therapy in Dravet-related drug-resistant seizures.
They enrolled 199 patients between the ages of 2 and 18 (mean age, 9 years) who were taking a median of three antiepileptic drugs (AEDs). All had previously discontinued a median of 4 AEDs.
The participants were randomly assigned to one of three treatment groups for 14 weeks: CBD at 20 mg/kg/day (n = 67), CBD at 10 mg/kg/day (n = 67), or matching placebo (n = 65).
The most frequently used AEDs were valproic acid, used by 70%, 67%, and 74% of the groups, respectively; and clobazam, which was used by 60%, 68%, and 63%, respectively.
Baseline was established after 4 weeks of recorded seizures prior to initiation of study treatment. The primary outcome was change in convulsive seizure frequency from the 4-week baseline to end of the 14-week treatment period.
Primary Endpoint Met
Results showed significantly greater reductions in convulsive seizures from baseline in both the higher-dose CBD group (46%) and lower-dose CBD group (49%) than in the placebo group (27%; P = .03 and .0095, respectively). The rate of reduction in total seizures for the three groups was 47% and 56% vs 30% (P = .03 and .0003).
Miller noted that clinicians should take the findings showing higher absolute numbers of reductions in the lower dose group vs the higher dose group with a grain of salt because the study wasn't actually powered for that kind of comparison. Instead, it was designed to assess each dose vs placebo.
"Sometimes with randomization, you get unequal groups. The baseline seizure rate for convulsive seizures was 14 per 28-day period in the 10 mg/kg group and only 9 in the 20 mg/kg group. If you start with a higher number of seizures to begin with, that can artificially inflate the amount of reduction you have because you have more room for improvement," Miller explained. The number of baseline convulsive seizures for the placebo group was 17.
"As with any prescription medication, care should be taken at all points of the prescribing curve," he said.
In addition, 49% of the high-dose group and 44% of the low-dose group had response rates of 50% or greater vs 26% of the placebo group (P = .007 and .03).
The five most common AEs in the total study population were decreased appetite, diarrhea, somnolence, pyrexia, and fatigue.
Also, 19% of the children receiving high-dose CBD and 5% of those receiving low-dose CBD showed elevated transaminases exceeding three-times the upper limit of normal (ULN). Of these patients, "none had elevations in bilirubin [and] all were taking concomitant valproate," the researchers report. All elevations were subsequently resolved and there were no deaths, they added.
"It's exciting to be able to offer another alternative for children with this debilitating form of epilepsy and their families," said Miller.
"The children in this study had already tried an average of four epilepsy drugs with no success, and at the time were taking an average of three additional drugs, so to have this measure of success with cannabidiol is a major victory," he said.
Miller noted, however, that more research is needed to determine "where the edges are" in terms of absolute efficacy in additional populations. "Absent that, it's just going to be a matter of clinical experience and judgment in terms of what types of epilepsy are appropriate for treatment with cannabidiol," he added.
Confirms CBD Efficacy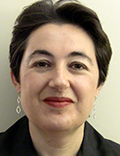 Dr Jacqueline French
Commenting for Medscape Medical News, Jacqueline French, MD, professor in the Department of Neurology at NYU Langone Health's Comprehensive Epilepsy Center, New York City, noted that the current study adds to the literature, along with the one previous study on CBD for Dravet (albeit at 20 mg/kg/day only) and the two recent studies on CBD for Lennox-Gastaut — with one assessing just the 20 mg/kg/day dose and the other assessing both 10 and 20 mg/kg/day doses.
"This isn't really new news and the drug is already approved for Dravet syndrome," she said. "What we're seeing here is mostly known information, with maybe a little bit of new information in regards to this particular population and the lower dose."
French, who was not involved with the research, is also president of the Epilepsy Study Consortium.
She noted that she agrees with Miller that clinicians should probably start patients on the lower dose first, especially because of AE risks.
"The elevated liver enzymes and the discontinuations due to adverse events were occurring at the higher dose," she said.
French noted that she would have liked more information on the children who were also taking clobazam, a benzodiazepine indicated for treating seizures in patients with Lennox-Gastaut but also commonly used as an AED for Dravet. There have been concerns that the drug may interact detrimentally with other medications and may affect those metabolized by certain liver enzymes.
French pointed out that "there has been a huge turnaround" in the field over the last 5 years. "Before that, the focus was strongly on the common epilepsies, such as focal epilepsy and primary generalized epilepsy. It was difficult to get any company to develop any drug for the rare epilepsies," she said.
"Now, the field has turned and most of the development is in the rare epilepsies, which is a wonderful thing and lets doctors make better decisions," she added.
French said the take-away message from the current study is that it confirms the efficacy of CBD in patients with Dravet but "does not provide enough information to make an absolute determination." Also, it did not report whether any of the children became seizure-free, "which is our absolute goal."
"It's important to look at dose response for any medication because you want to know what the potential benefit might be for increasing the dose vs the risk. Also, it's important to have labeling that indicates that a lower dose is efficacious. The ability to have randomized controlled data at a lower dose that enters the labeling will ultimately be a substantial boon for children and doctors trying to treat those children," she said.
The study was funded by GW Research Limited. Miller reports having received personal compensation for consulting, serving on a scientific advisory board, speaking, or other activities and receiving research support from GW Pharma, Insys pharmaceuticals, TS Alliance, DS Foundation, Visualase, Neuroblate, Zogenix, and Ultragenix. French reports being the president of, and receiving some salary from, the Epilepsy Study Consortium, which has done work for GW in terms of trial activities.
American Academy of Neurology (AAN) 2019 Annual Meeting: Abstract ES.006. To be presented May 7, 2019.
Follow Deborah Brauser on Twitter: @MedscapeDeb
For more Medscape Neurology news, join us on Facebook and Twitter
Medscape Medical News © 2019
Cite this: Seizures Cut in Half After CBD Use in Dravet Syndrome - Medscape - May 02, 2019.
*******************
Can't read this email? View it in your web browser Healthcare Professional May E-NewsletterThis month's newsletter focuses on our Children and Families Service and our Young Adults Service. These teams offer support to families and individuals up to the age of 30 who are affected by a brain tumour. Please continue to follow us on Twitter at @EngagementHc to keep up to date with the latest news, events and educational resources offered by The Brain Tumour Charity. You may unsubscribe at any time by clicking the link at the bottom of this email. Thank you, The Healthcare Engagement TeamCHILDREN, FAMILIES AND YOUNG ADULTS Our Children and Families Service offers support to children, young people and families affected by a brain tumour diagnosis. We're here to listen and provide practical and emotional support, both online and via telephone. We facilitate a closed Facebook Support Group for parents which provides the opportunity to connect with others in a similar situation, no matter where they live. We are holding another seven Family Days in 2019. These days are aimed at families with children under the age of 18, where either the adult or child is living with a brain tumour. The next event will be will be a Circus themed day at the Pictor Academy in Trafford on 29 May. We have a Young Adults Service for 16-30 year olds with a brain tumour diagnosis helping them connect with others and providing dedicated support and information. Young adults can talk to others and share experiences through our closed Young Adults Facebook Group and our team provides individual online and telephone support. We also hold regional events where young adults can meet new people, and connect with The Charity. Our next events take place in Cambridge on 18 May and the West Midlands on 29 June. WEBSITE UPDATE With our new brand comes a new website!We have updated our pages to make them easier for you to use and the home page is now easier to navigate.The order form for materials can be found under the 'Living with a brain tumour' section and there you will find the healthcare professional page link.You can also use the links below to view our new resources on 'Scanxiety' and end of life. SURVEY FOR HEALTHCARE PROFESSIONALS We included this opportunity in our last enewsletter and at the request of Dr Laverty, a researcher at Queen's University, Belfast, we have included it in this one as well.The purpose of this questionnaire is to find out your views on a new brain tumour therapy that Dr Laverty's research group are developing. The data will also be used to inform his Masters students' research project; 'Stakeholder opinions on peptide nanomaterials'. Please read the information sheet provided and then complete the survey. If you have any questions or concerns about this study please contact Dr Garry Laverty on

[email protected]

or 028 9097 2273. All responses will be anonymous in line with GDPR. Your views will be treated in the strictest confidence and will not be attributable to you. Consent to participate in this study is voluntary and submitting a completed questionnaire will indicate your consent. CONFERENCES WE WILL BE ATTENDING - COME AND SEE US AT OUR STAND! Royal College of Paediatric and Child Health Conference 13-15 MayICC BirminghamThe British Neuro-Oncology Society 3-5 JulyQEII Centre, LondonRoyal College of Nursing School Nurse Conference21 AugustRoyal College of Nursing London Forward to a friendClick here to unsubscribe© The Brain Tumour Charity 2019. Registered office: Hartshead House, 61-65 Victoria Road, Farnborough GU14 7PA. Registered charity number:1150054 (England and Wales) SC045081 (Scotland)
*******************
INFORMATION NETWORK
Epilim Chrono stock in the UK
7 May 2019
Sanofi has told us there is a temporary shortage of Epilim Chrono (sodium valproate) tablets in the 500mg and 300mg strengths. This is likely to affect supply for the next 2 weeks. Sanofi was unable to give an exact date of when these tablets would be back to full stock.
If your pharmacist can't get your usual dose of Epilim Chrono before you run out, your doctor might prescribe you a different formulation of Epilim. This may mean you need to take your medicine more or less frequently. Your pharmacist should make this clear if this is the case. Alternatively, your doctor might prescribe you a different manufacturer's version of sodium valproate.
If you have any questions about taking a different formulation or version of your medicine, speak to your GP, epilepsy specialist or epilepsy specialist nurse.
Follow us on:
Facebook: @epilepsy nurses association-ESNA
Twitter: @ESNA_epilepsy